Our Ballet Curriculum
Pre-Primary (2 1/2 - 4 years)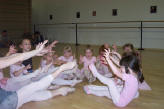 Introducing music and movement to your young child's life, teaching them to love and feel the music and to spontaneously perform in front of others.
Primary (4 - 5 years)
Introducing basic dance steps to young children while promoting the love and feel of music and encouraging the child to perform comfortably and creatively.
Grade School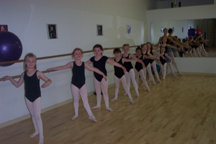 Correct posture, body placement and technical strength is being developed along with syllabus knowledge. Students are taught how their bodies work and how to correctly use them to dance. Musical and artistic development have a high priority.
Senior School (Majors)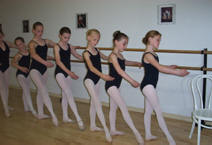 Intense training for the serious dancer. 10-16 hours a week training bodies and minds the principles and practices of dance technique. Artistic and musical development is intensified.
Major exams are available.